Harry Potter Friday and whatnot. Thanks to Alice for hosting, and I'm positively verklempt that we're on our last book.
I have plans to start
Philosopher's Stone
the second we finish
Deathly Hallows
.
Not a lot of whole thoughts happening this week, which means we're going straight to the bullet points:
Narcissa, you are a complicated lady. Her life has got to suck pretty hard right now.
The first mention of Harry comes on page 19:

"Harry was bleeding."
FFS, Harry.
Like Harry, I hadn't even imagined Dumbledore in his youth. I hardly remember any of what's revealed in

DH

, but it better just enforce the fact that Dumbledore is wonderful and awesome and has never had any faults ever. (That's how this goes, right? RIGHT?)
Snape

Sectum sempra

'd George's ear off! Remember when Harry used

sectum sempra

on Draco and ripped his whole body right up? Can we take a moment to consider how tricky it would be to cast it targeting the ear and only the ear? Snape is a badass, is what I'm saying.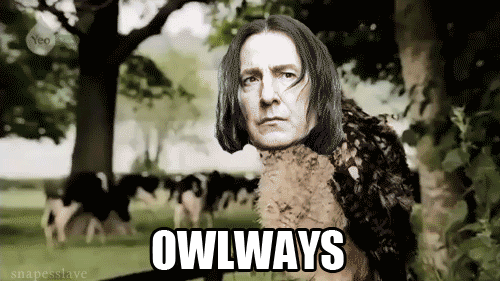 'Til next week, kindred.